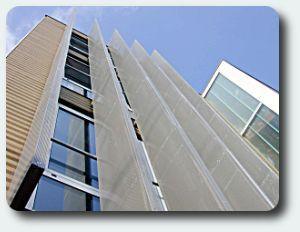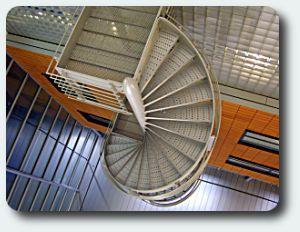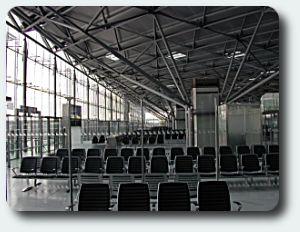 Within the civil building construction sector,ABAEST EUROPROGETTI serves both private and public clients, both in Italy and abroad. It plans and carries out the buildings to their ultimate completion.
The sophisticated project-offer guarantees an efficient fruition and the precise and punctual satisfaction of the clients' needs, as far as air-conditioning, lightning, security, automation, and computerization. ABAEST EUROPROGETTI's mutlidisciplinary skills can be exemplified at their best within the planning and making of highly techonolgical modern buildings, such as halls, office-buildings, hospitals, data-processing centres, universities, hotels, sporting centres, as well as within the renovation of historical buildings.
The firm's philosophy is based on the idea of "tailoring" manufactured products, according to the project typology. The definition of both the materials used and the perfomances, as well as of the shapes and colors, and the attention given to the finishing aspects of each manufactured product, are of utmost importance.

Thanks to the experience and specialization in building structures for the mechanic, food, textile, and brick industry, ABAEST EUROPROGETTI is now able to easily single out the best lay-out solutions, the best construction, production, and means-distribution typologies, as well as the most appropriate moving and storing strategies for both raw and semi-processed materials. It is also very accurate in providing solutions that help save energie and preserve the enviroment. In each and every project that it has carried out, the firm has successfully proved its ability of bringing to fruition industrial settlements of large scale in a short time, taking care of all their problematic aspects: from elaborating the project to obtaining the necessary permits, and from the construction of the buildings to the care for the main structures and infra-structures.